PAIJAN MAATILAMAJOITUS FARM ACCOMMODATION
STAY COMFORTABLY IN THE COUNTRYSIDE
Paija provides accommodation facilities for various needs and groups, also in a timeshare spa resort in Ikaalinen.
Read more about Paija's farm and have a look at the yard map that shows where all the buildings are located!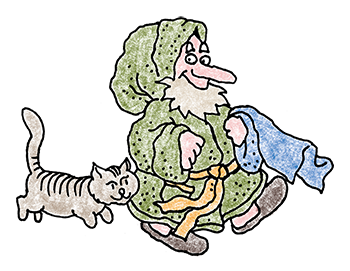 "Oh boy, I feel tired! I have to get to bed right away, and preferably to as quiet a place as possible, like Kanapiian Kammari guest room at Paija's farm."
Cosy Gasthaus-style accommodation also for larger groups or those who travel for work. The house has space for cooking and relaxing. The five bedrooms and the common toilet/shower facilities create a sense of community. The house can be booked in both the summer and the winter.
The house is equipped with a large farmhouse kitchen and a spacious living room with a TV. There are also two separate showers, a toilet, and two bedrooms downstairs.
The farmhouse kitchen can be used as a meeting facility for approximately 10–12 persons, if necessary.
Upstairs, there are three bedrooms and a sunny hallway that is perfectly suited, for instance, for sitting down and having a relaxing read. The hallway is also equipped with an entrance to a small balcony that is a great place for enjoying the peace and calm of the countryside.
Capacity: 5 rooms – 16 beds, 2 toilets, and 2 showers.
Kitchen equipment: refrigerator, microwave oven, electric stove/oven, coffee maker, electric kettle, tableware for 16, waste-sorting bins.
The Majoitustalo house can be booked all year round!
ACCOMMODATION ALSO FOR LARGER GROUPS
A cottage made of logs for a family of four or three adults.
COTTAGE ACCOMMODATION IN THE SUMMER May 15 – September 15.
A small cottage for up to four persons.
COTTAGE ACCOMMODATION IN THE SUMMER May 15 – September 15
Kanapiian Kammari Guest Room
In an old production building at the farm, there is a second-floor dwelling that was used by a chicken maid in the past. The close proximity of the residence ensured that the hardworking maid was able to get to work quickly. Nowadays, the dwelling is a modern Kanapiian Kammari guest room, where you can spend a quiet night without any next-door neighbors!
The guest room is located at the end of a flight of stairs, and the room is equipped with a toilet/shower facility, a kitchenette, and a TV. The floor area is 25 m2, and there are two beds, a divan sofa, and a table with chairs in the room.
The room is used as a bridal suite as well as a calm dwelling for those who travel for work.
The Kanapiian Kammari guest room can be booked all year round!
PEACE AND CALM AT THE KANAPIIAN KAMMARI GUEST ROOM.
A cozy small cottage for two persons.
ATTENTION! NOT AVAILABLE IN THIS MOMENT!
COTTAGE ACCOMMODATION IN THE SUMMER May 15 – September 15
A cottage for two with a small sauna.
COTTAGE ACCOMMODATION IN THE SUMMER May 15 – September 15
Menninkäistupa Guest Room
The Menninkäisen Takkatupa fireplace room can also be used for accommodation. The facility is equipped with a spacious bathroom/shower, and thanks to its peaceful location, it offers a private overnight stay close to the nature. The nearby pond is a perfect place for a refreshing dip and its pure and mystical water, which is tinted by old sea bottom, crowns the experience.
RVers have the opportunity to camp affordably within the yard area. There are a few power outlets, and a shower/toilet and a dishwashing facility are available in the summer.
OUTDOOR CAMPING IN THE SUMMER May 15 – September 15
Stay comfortably in the countryside!
Accommodation sales Open from 1 am to 6pm.
(Reception in the summer at 2pm to 10pm.)